For even the Son of Man came not to be served, but to serve...
Prayer is the key! I am so thankful for all the ones who have come out in the past 3 years to pray over the schools in Brandon, Dover, Riverview, Plant City and Valrico. These are cities where we have had prayer-walks in this past school year. At our last Pastor/Principal luncheon one principal stated she knew we were praying for her school because of what she has seen in her school. We are grateful God is using us to make an impact.

Below are pics from last year's prayerwalk. We have some things we will have to adjust for the 2020-2021 school year, but if we bind together we will see God move in a mighty way. Stay connected to learn more about this year's CGM Prayer-walk.
2019 Hillsborough County Area 5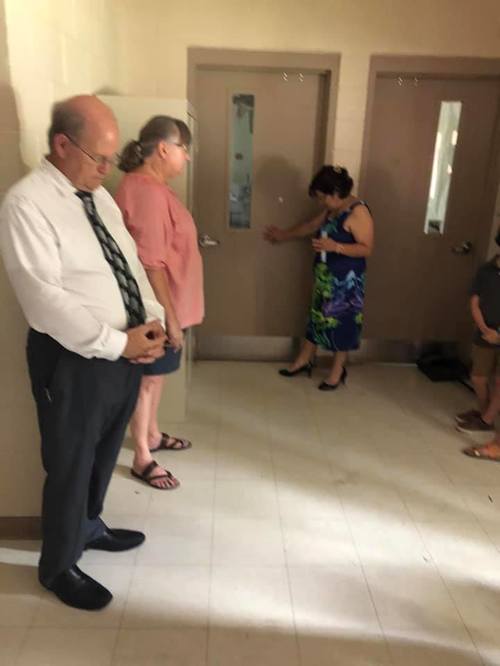 Use your unique gifts to help build the Kingdom.
You are needed! There are many ways you can serve. If you are a pastor and would like to serve as a Campus Encourager...We can use you. If you would like to support a Campus Encourager in a Public, Private or Charter school...please let us know by completing the information below and we will get you connected.
We would appreciate you volunteering to work with us in The CGM. You can volunteer to assist with CGM Nights of Joy Services, Special events or special campaigns we will have.
How do I volunteer with Campus encouragers?
We are looking for pastors to take on the role of Campus Encouragers in many places in the US. If you would like to serve in a school in your area, please contact us to discuss the program.
Questions about volunteering?
We love to clarify volunteering requirements. Please reach out if you still have questions.